We are back onboard Mai Tai now. We were only gone 16 days, but it seemed much longer than that. Probably because of all the stuff we packed into each day. Turkey is an amazing country to travel in. We rented a car so we could be completely independent, and we booked into small pensions/hotels along the way. We ended up driving 2,500 kilometers (1,700miles) through central and eastern Turkey. What we found was truly amazing!
We started off by driving through the coastal mountains to the city of Konya, up on a high plateau, enjoying the changing scenery and stopping off at the odd village along the way.
Konya is where the Whirling Dervishes originated, and they are still spinning! In reality, this is a religious ceremony that begun here by Jamaleddin Rumi in the 13th century, where Islamic mystics seek a union with God through ecstatic dance. We were able to watch the whole ceremony, which included watching 24 men dressed up in original costumes, whirling as if in a trance for 45 minutes. It was beautiful and quite mesmerizing to watch.
Our next stop was Cappadocia, and it was immediately obvious that we had arrived as we drove over the top of a hill to be confronted by a lunar landscape as far as the eye could see.
Once we had checked in to our Cave Hotel in Urgup, a delightful hotel with only 9 rooms, all carved into the stone cliff. The owner of the hotel offered to join us for breakfast and go over our excursion plans for the day, to make sure we didn't miss anything.
We spent the next 5 days crawling around tunnels and caves that were 3,000 to 5,000 years old, dug out of rock by our early ancestors. More recently, the Christians used these hidden, underground cities to escape persecution (350BC). all of which were carved into the stone cliffs.
We visited many of the hundreds of cave churches with beautiful fresco paintings from the 9th and 10th centuries. Byzantine Christians carved these monasteries and churches as sacred spaces to worship Jesus.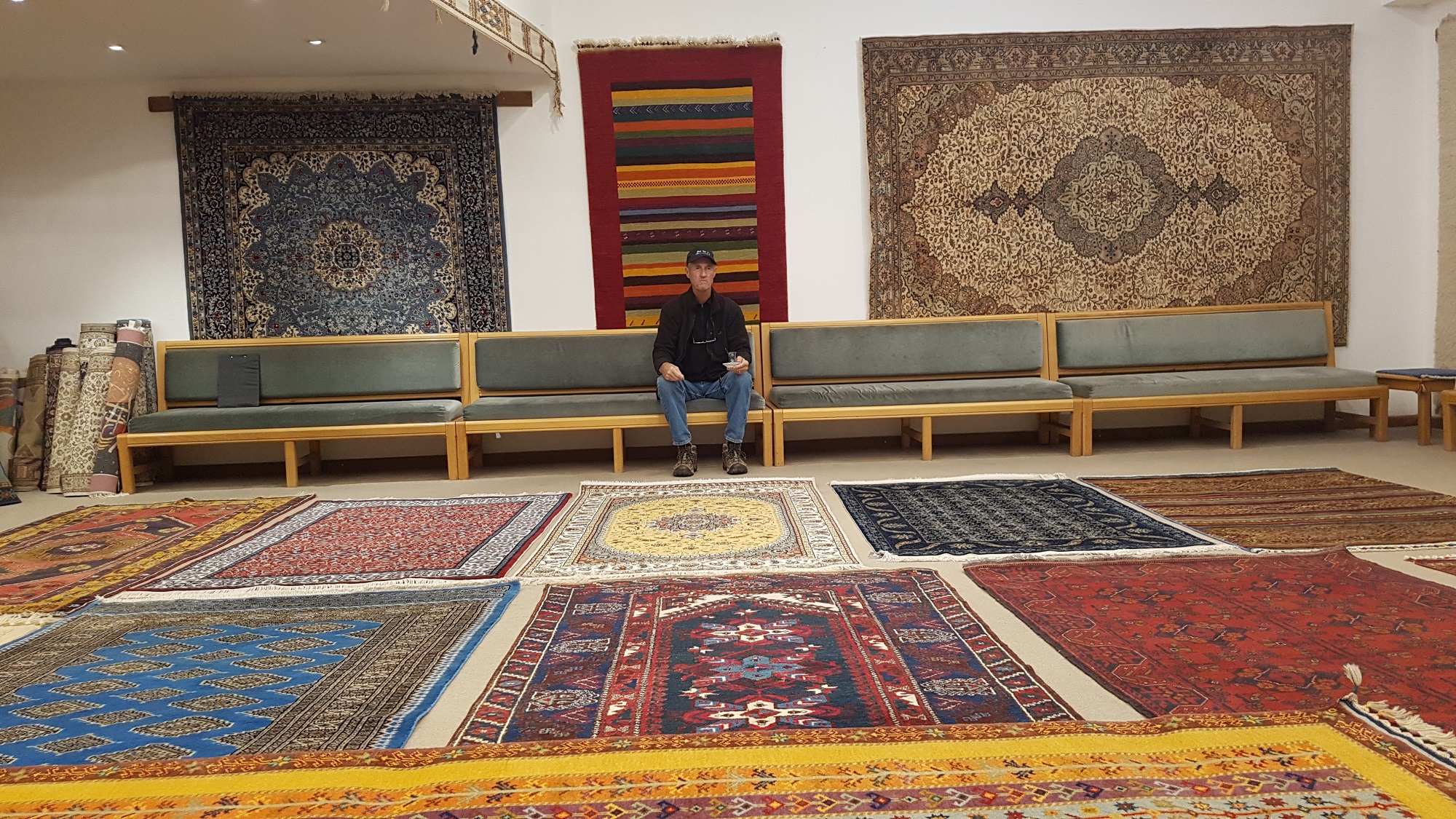 We watched the famous balloons of Cappadocia, wandered through the small town and thoroughly enjoyed our five days there. Seeing how these people lived thousands of years ago in the unique cone shaped rock formations was simply amazing.
It took us a couple of days of driving to reach our next destination. We drove through some stunning mountainous countryside, through farming villages, over very winding roads, luckily, mostly in very good condition.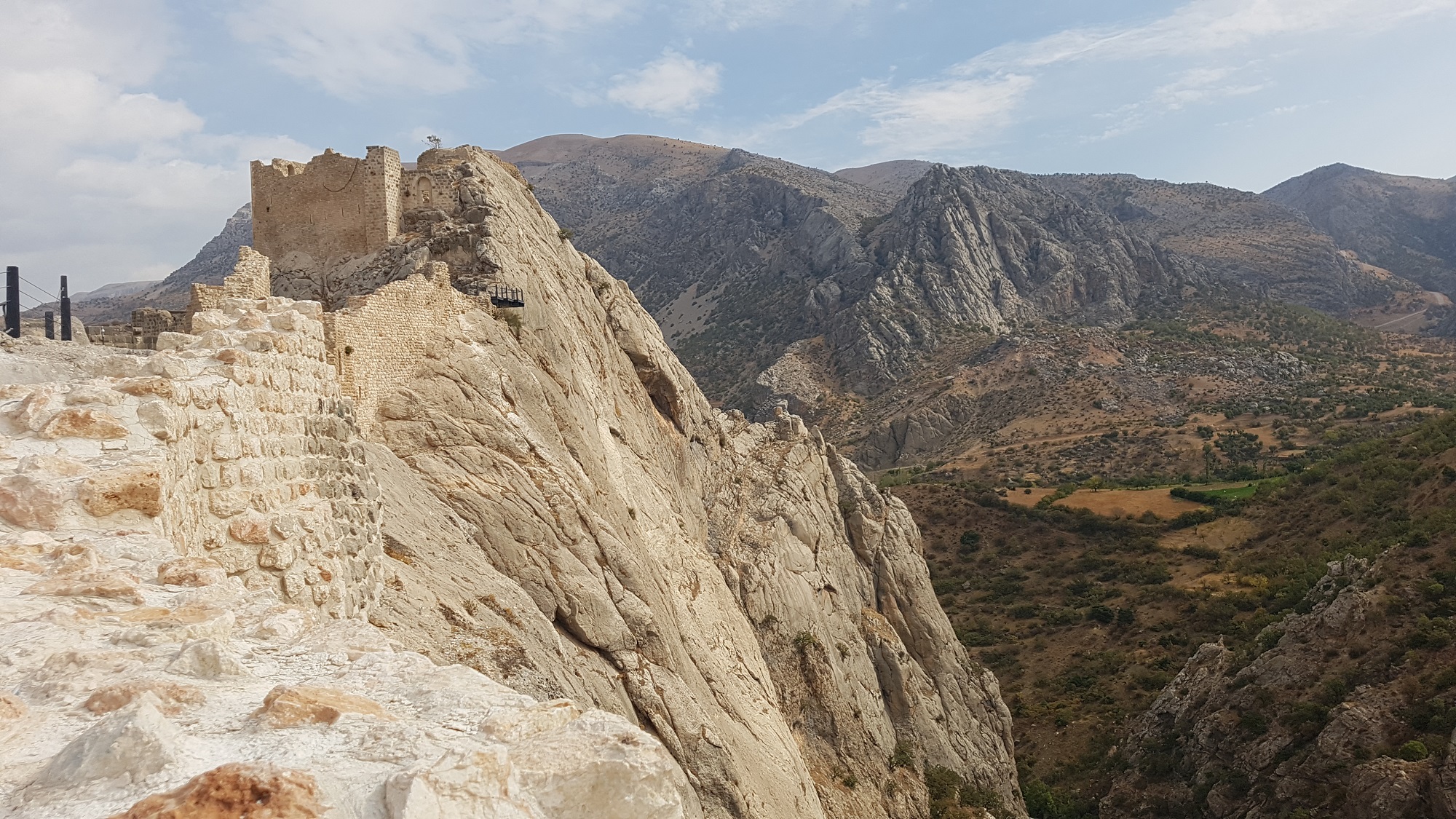 Mt Nemrut, which is 2,134 metres high is really in the middle of nowhere, far from any cities or towns. There is a small farming community at the base that provides bed stays for people wanting to climb to the top. As a reward for the climb, you will find a number of huge statues, dating from the 1st century BC.
These statues were about 10 metres tall, but now, even though most the heads have all fallen off, the statues are most impressive.
The best time to visit is at either sunrise or sunset. Half are facing east and if you walk around to the other side you will see the other half, facing west. We watched in awe as the amazing colours changed while the sun went down and then we made our way back down the mountain in the semi-darkness.
After Mt Nemrut, our drive to the ancient city of Mardin, took us over the Tigris River.
Passing through villages with huge modern mosques, and remains of ancient castles and fortifications on many of the hilltops.
The old city of Mardin, was built on the side of a mountain near the Tigris River, and the castle on top is now used as a military base. It was originally a walled city and one of the most important stops along the Old Silk Road, due to its position as a crossroads.
We had booked a hotel high up in the old village. The day we arrived it was pouring with rain and very foggy, so no visibility. We had to rely on our trustworthy Google navigator which kept taking us closer to our hotel. But Google was unaware that the "roads" in this old city are so narrow and steep that they still use only donkeys to move freight or supplies through the maze. It was a harrowing time for Lane as he maneuvered our car back out of here in front of some very amused locals, and me following by foot to guide him. We eventually found the long way around to the hotel.
We had to find an 'otopark' for our car and then walk the 300 metres to the hotel. We later found out that there are miles of hidden tunnels connecting many of the old buildings so people could escape from approaching enemies. The modern city of Mardin down in the valley has a population of 85,000.
We loved it here in Mardin and also took a drive down to the Turkey/Syrian border town of Dara, a 3000yr old Roman fortress city. (We did check first that it was safe for us to travel this close to the Syrian border.) What we found there was astonishing. Just a few years ago a local farmer uncovered a narrow passage that led down to a massive cistern, 18 metres deep, with perfectly preserved columns holding up the ceiling and square blocks making the walls six stories high. That is a lot of water! In 600 AD this little farming village was another important stop on the Old Silk Road and archeologists have now found a whole town buried under ground with a total of three huge cisterns for supplying the camel trains with much needed water.
Despite the amazing historical remains, relatively few visitors come to Dara, so the villagers live here without the intrusion of tourist souvenir stalls.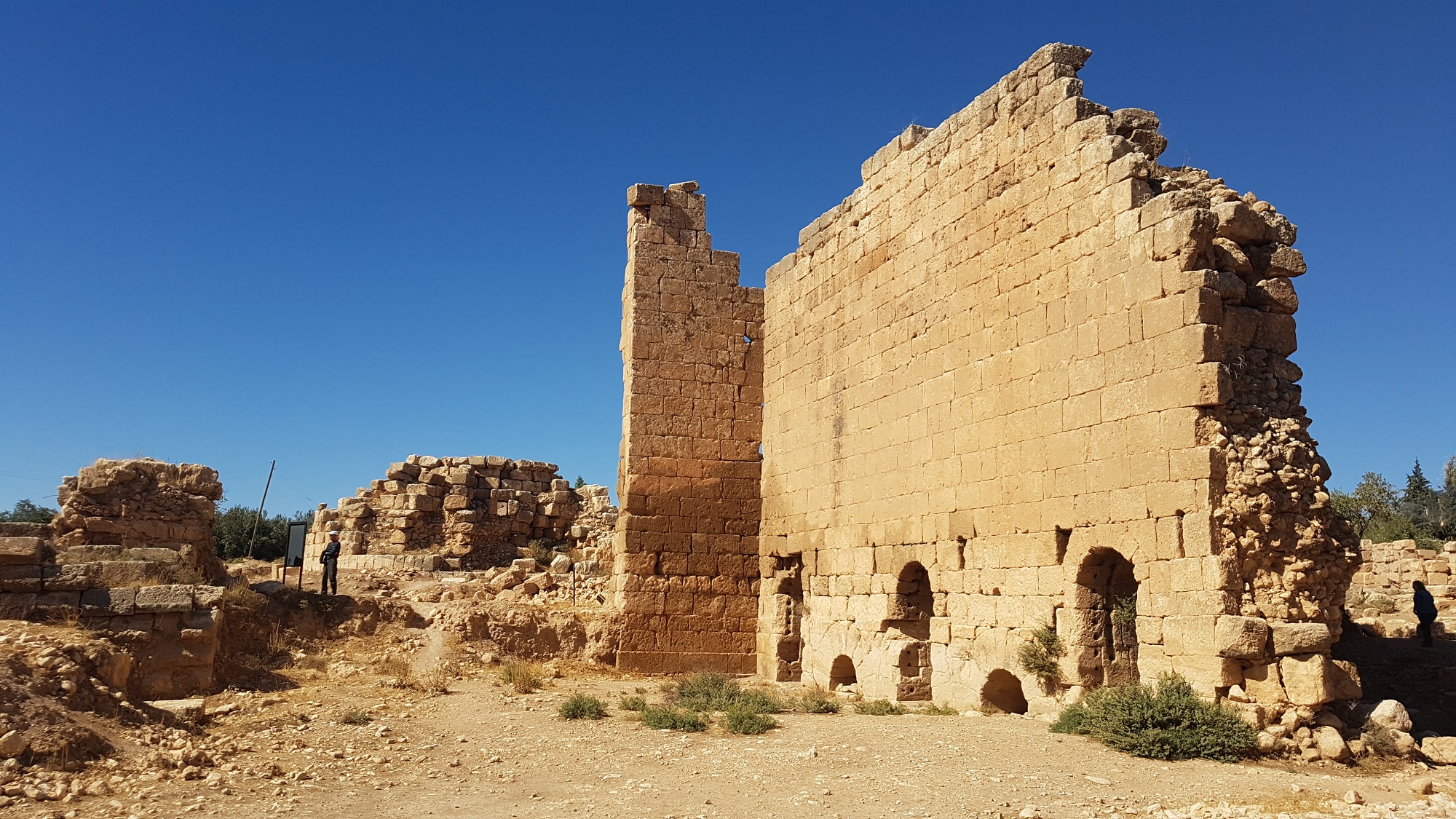 After three days in Mardin we made our way to the city of Sanliurfa, where we had booked a hotel in the old part of the city. About 12 km (7 mi) northeast of the city is the famous Neolithic site of Göbekli Tepe, the world's oldest known temple, which was founded in the 10th millennium BC. That is over 12,000 years ago. (In comparison, Stonehenge is estimated to be 5,000 years old.) This area in ancient Mesopotamia, was part of a network of the first human settlements where the agricultural revolution took place. Excavation continues but a roof has been constructed over the site to help protect it from the weather and allow visitors to marvel at this finding. Because of its later association with Jewish, Christian, and Islamic history, and a legend according to which it was the hometown of Abraham, Sanliurfa is nicknamed the "City of Prophets."
From Sanliurfa we drove to Gaziantep, another ancient city in eastern Turkey. Lots of history here but it is also known as the gastronomic capital of Turkey. Needless to say, we tried all sorts of food in lots of little restaurants. The Euphrates and Tigres rivers run through this region and there is lots of farming in the area.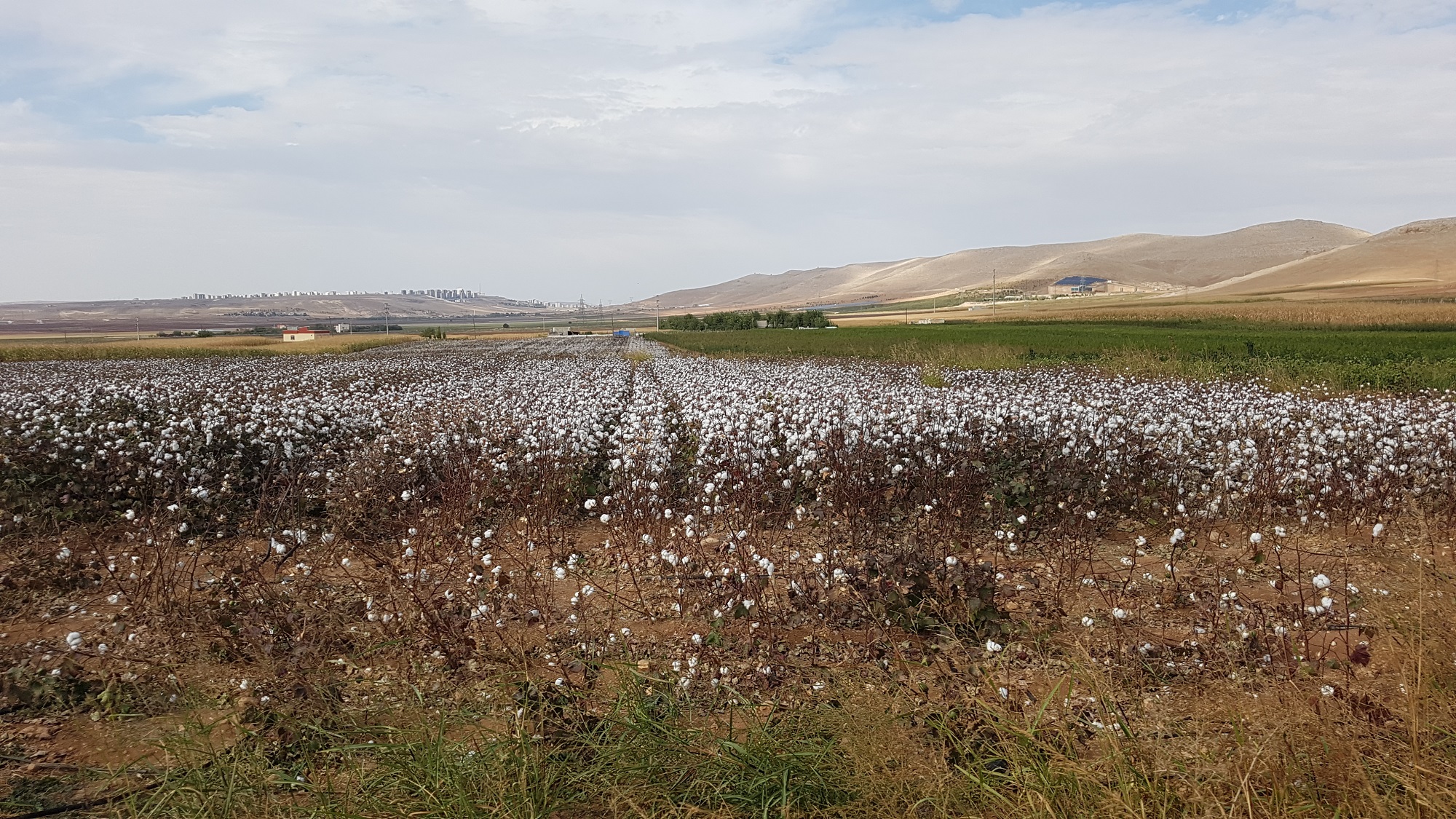 We stayed here for 3 days really enjoying our many walks through the old part of town.
One of the highlights in Gaziantep was the Zeugma Mosaic Museum displaying huge mosaics moved from mansions in the city of Zeugma, before the dam across the Euphrates would have buried them underwater. Turkey takes huge pride in preserving their history in impressive museums, but this has been one of our favourites.
From here, we turned more toward the west, starting the long drive back to Mai Tai in Finike. The once winding roads along this mountainous coastline have been improved with the addition of very impressive tunnels, and more are under construction.
Now back down on the Mediterranean coastline, we spent a night in Mersin, which was established in around 500BC when the Phoenicians would take goods, coming in on the Silk Trail, across the Mediterranean by boat. The Phoenicians were considered the best sailors and traders throughout the Med and the Lycian Coast of Turkey was their homeland.
Another long drive to Alanya, which was really interesting as we drove for hours through banana plantations. We often wondered where all the bananas came from that we saw in the markets, assuming they were imported. But no, they are grown here, inside plastic covered hot houses, or grown outside with the bunches of ripening fruit protected in large blue plastic bags.
We spent a night in Alanya and, of course, Kay insisted on wandering around the old medieval castle and ramparts overlooking the city. This is a Russian holiday spot and even with the war going on in Ukraine, the resorts are full. When we booked this hotel three weeks ago, we had difficulty finding a vacant room.
The next day we drove the remaining five hours to Finike and were glad to be back home, in time to celebrate Kay's birthday with a bunch of our marina friends.
This is just a quick overview of the trip. There is so much to see and learn here. We feel very fortunate to have done this trip and are looking forward to exploring Istanbul and other areas further north while we are in Turkey.
Hope you are well and happy!